Thiago Camargo Dias
Biographical Information
Thiago Camargo Dias was born in Itapeva, São Paulo state, Brazil, on February 28, 1990. He is the youngest son of José de Fats Dias and Ana Lúcia Prado Camargo Dias. Both of his parents work as Justice Officers. His brother, Danilo Camargo Dias, obtained his bachelor's degree in Data Processing's Technology. Thiago is a undergraduate student at Faculdade de Zootecnia e Engenharia de Alimentos da Universidade de São Paulo FZEA/USP (translation: College of Animal Science and Food Engineer in University of Sao Paulo), Brazil.

Thiago worked in his first 3 years of undergraduate as an intern in four different areas in his university: 1) in a laboratory of zoology and behavior of fish and class monitor in practical classes, 2) in a daily cattle lab and free stall, 3) in the aquaculture lab helping in some experiments, 4) worked with mineral supplementation of precision for grazing cattle, working with Minerthal (one Brazilian mineral supplementation company) from who, he received a scholarship to develop experiments at the university.

Currently he is an exchange student with a scholarship by the CAPES/FIPSE program, at University of Florida for 6 months. CAPES/FIPSE is one Brazilian Government Organization that helps in the improvement of people at undergraduate and graduate programs using international scholarships.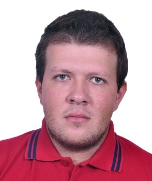 Exchange Student