Lais de Oliveira Lima
Biographical Information
Laís is originally from Jundiaí, a city located in the state of Sao Paulo - Brazil. In 2018, she earned a Bachelor's degree in Animal Science from the Faculty of Agricultural and Veterinary Sciences - UNESP, Jaboticabal Campus. Consecutively, she initiated her Master's degree in ruminant nutrition and grazing management at the same institution.
During her undergraduate studies Laís had the opportunity to work on several research trials in the South Carolina, Australia, and Brazil which allowed her to study and develop technical and practical skills in many different pasture-based and feedlot ruminant production systems. These experiences have provided her a great overall vision of different production systems but also substantial knowledge in a few different areas.
She returned to the United States, more precisely to the Range Cattle Research and Education Centre in Ona, Florida in order to undertake a PhD program while being supervised by Dr. Philipe Moriel. Her dissertation will focus on fetal-programming and heat stress during gestation of heifers.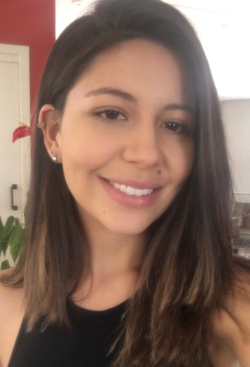 Ph.D. Student