Joeva Hepburn
Biographical Information
Joeva Hepburn was born in Kingston, Jamaica on February 27, 1983. Joeva completed her B.S. at the University of Florida in Food Science and Human Nutrition (FSHN) in 2005 with a specialization in Dietetics and a minor in French. During her undergraduate experience, Joeva had the wonderful opportunity to study in Avignon, France for a semester where she completed her minor requirements in that field. Currently, Joeva is pursuing her Master's at the University of Florida in Food Science and Human Nutrition through a combined program in which she will also fulfill the Dietetic Internship requirements (MSDI). Joeva has always had a profound interest in nutrition especially from the research perspective. In January 2006 through December 2006, Joeva worked with Dr. Gail Kauwell in the FSHN department studying folate metabolism using the microbiological assay. Currently Joeva is working with Dr. John Arthington and Dr. Mitchell Knutson with copper metabolism using the bovine model system.
Current Work
Characterizing the expression of Copper Chaperone for Cu, Zn Superoxide Dismutase (CCS) in bovine erythrocytes.
Assessing the properties of CCS as a potential indicator of copper status in the bovine system.
Analyzing SOD activity in response to copper status and correlating this to CCS expression.
Assessing the acute phase properties of CCS.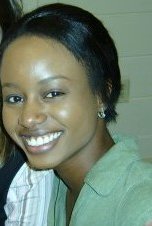 Food Science and Human Nutrition