Eveline Alves
Biographical Information
Eveline was born in Monte Alto, São Paulo state, Brazil, on November 23, 1986. She is the youngest daughter of Ademir Alves and Aparecida Natalina Bueno Alves who are both farmers. Her sister is a Computer Scientist. Eveline spent her childhood and youth in Monte Alto where all her family lives. She became interested in farm animals when she was a child.

In 2004, Eveline began her Animal Scientist undergraduate program at the Estate University of São Paulo (Universidade Estadual Paulista – UNESP) in Jaboticabal city. As an undergraduate, Eveline was an intern on Unit of Digestive and Metabolic Studies from September/2004 to December/2005; and in the Forrage sector from June/2006 to February/2009 both in UNESP Jaboticabal. In April/2009 she was an intern in the Development Program for the Dairy Livestock in the Region of Viçosa (PDPL-RV) in Minas Gerais state, Brazil.

Eveline received her Animal Science degree in January of 2010. She arrived at Range Cattle REC, Ona, Florida in April 2010 as an intern.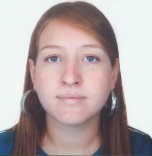 Intern