Connie Blocker
Biographical Information
Connie is from Immokalee, FL where she grew up working in the agriculture business in many capacities. After high school she worked at First Bank of Immokalee as a teller and receptionist. She joined the U.S. Army on September 11, 1997 and has served as a Military Police Officer and as an Intelligence Analyst. She has 5 combat tours to Afghanistan and has been stationed overseas multiple locations to include Germany and Africa. She is currently stationed at Special Operations Command Central at Macdill Airforce Base in Tampa where she will retire with 24 years of service in October 2021.
Connie currently lives in Arcadia with her husband and 2 children on their 20 acre farm called Barrell Creek. They plan to grow their cattle herd and enjoy being outdoors together taking care of the farm and riding horses.
On May 17 Connie began her 6-month program at the Ona RCREC in the Veterans Florida Agriculture Program to learn about cattle, forages, agronomy, and soil science research and extension.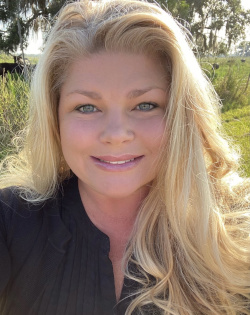 Veterans Florida Agriculture Program Intern