André Aguiar
Biographical Information
André Aguiar was born in São Paulo, Brazil, on February 5, 1981. He is the oldest son of Heliodoro Aguiar, a electrical engineer and Renata Aguiar, a retired middle school teacher; and brother of Priscila Aguiar, a M.Sc. in Agribusiness by TAMU. He graduated with a Bachelor of Science degree in Animal Science from the "Faculdades Associadas de Uberaba" (FAZU), Brazil in February 2007. During his undergraduate program he performed a lot of internships and worked in several projects related to ruminant nutrition and forage systems. In August 2004 he went to New Zealand for a six months internship with sheep, beef cattle and dairy production in two different ranches. He also was an intern at EMBRAPA Pecuaria Sudeste (Empresa Brasileira de Pesquisa Agropecuária). Embrapa is a government institution that performs research in a variety of areas that involved beef cattle and dairy cattle. During his undergrad program he was the president of his class and tutor in several disciplines. He also received a Sportsman scholarship to be part of the FAZU rodeo team, in a tie-down roping competition.

After his undergrad studies he moved to Texas in the Spring of 2007 to attend an internship program and in the Fall of 2007 he started his M.Sc. program in Animal Science at Texas A&M University. He received his M.Sc. degree in May of 2010. He worked with two projects during his program. The first one was to determined digestibility and forage quality utilizing in vitro gas production technique. The second study was aimed to measure forage intake in grazing animals using n-alkane technique. During his time at TAMU he was the vice-president (2008-2009) and the president of the Brazilian Students Association (BRSA), and the Ruminant Nutrition Director of Animal Science Grad Student Association (2008-2009). He also worked as a volunteer during two years (2006-2007) in the Junior Livestock Show, Brazos Valley Country- Texas.

In the Spring of 2010 he started his Ph.D. under the guidance of Dr. Vendramini. During his program he will work with forage production, ruminant production under grazing systems, and interactions between them, as well. André Aguiar is member of American Society of Animal Science and National Scholar Society.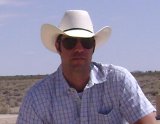 Ph.D. Student