Forage Specialist, Dr. Joao Vendramini, Joins Faculty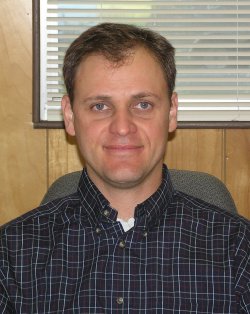 Joao (Joe) Vendramini, Forage Specialist, received his M.S. in Animal Science from the University of Sao Paulo, Brazil and a PhD in Agronomy from University of Florida. He has been closely involved with animal production and worked as farm manager in several large-scale beef cattle operations in Southern Brazil, that collectively maintained more than 10,000 beef cattle, 2,400 acres of sugarcane, and 1,200 acres of soybean and corn. After he earned his PhD, Joe also worked as Assistant Professor – Forage Specialist at Texas A&M University.
His research program at IFAS/UF Range Cattle REC at Ona will primarily focus on different aspects of the plant-animal interface in grazing systems and the effects of supplementation on forage utilization and animal performance. Joe will also investigate the most effective forage based animal production systems for Florida's cattle producers and the benefits of properly managed forage systems for the environment.
If you would like to speak with Dr. Vendramini he can be reached at (863) 735-1314 (ext. 205) or you may e-mail him at jv@ufl.edu.